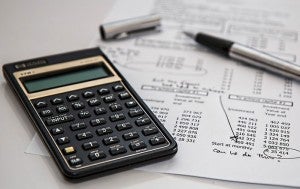 Although every taxpayer has to pay their tax bills on time, the IRS takes into account special cases wherein the taxpayer cannot immediately pay the full amount. Offer in compromise is one of the many tax relief options offered by the IRS to taxpayers facing such difficulty. The OIC program allows taxpayers to settle their debt for a lesser amount than they owe. It is, however, important not to make any mistakes when applying for an OIC, as the IRS will reject the application. To give you improve chances of getting an approval, we cover four mistakes to avoid when applying for an offer in compromise. Read on.

1. Misunderstanding the qualification criteria
Before applying for an OIC, it is essential to go through the eligibility criteria. The IRS accepts applications from taxpayers who fulfill one of the two qualifying criteria, which are:
"Doubt as to Collectibility"
If there exists any doubt as to whether or not the amount owed to the IRS is fully collectible, a taxpayer can apply for an offer in compromise based on "doubt as to collectibility". Such situations usually occur when a taxpayer's income is less than the calculated tax liability.
If a taxpayer can prove that the tax liability assessed is incorrect or if there is a doubt in the assessment, they can claim a "doubt as to liability."
If paying the entire tax bill puts a taxpayer in a pickle in terms of finances, they may qualify for an OIC.

2. Applying using the wrong form
The IRS has a number of different forms available on their official website and each is used for a specific purpose. When applying for an offer in compromise in Fort Worth or other places, it is essential to fill the correct form else your application will get rejected. You first need to fill Form 656 and also provide detailed financial information by filing out Form 433.

3. Mathematical errors
Another common mistake taxpayers make is having mathematical errors in their application. When filing Form 433, it is important to compile accurate data and make sure all calculations are accurate. Always check the calculations twice before sending it to the IRS.

4. Ignoring post-application deadlines
After applying for an OIC, taxpayers must file and pay their taxes before the deadline. If, however, they miss the April 15 deadline for filing, they put their offer in compromise in significant jeopardy. Note all important dates and always file your tax returns in time to avoid hassles with your OIC agreement.
Wrap Up
Research on other common mistakes people make when applying for an OIC before taking the next step. To eliminate chances of any hiccups in the application process, most people seek IRS offer in compromise help from seasoned lawyers whether in Fort Worth or other places. Search the web for a company that provides offers in compromise services in Fort Worth and other jurisdictions. Always check client feedback to before establishing contact.